College Navigator
Institute of Education Sciences, National Center for Education Statistics College Navigator Tool
Click Here
News on College Admissions
Amherst College Ends Legacy Admissions Favoring Children of Alumni
Article from the New York Times by Jacey Fortin.
Click Here to Read
College Information Guides
About North Fork College Bound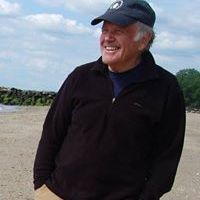 This initiative is led by Bob McCaughey, a Professor of History and Dean of Faculty, Emeritus, Barnard College, Columbia University and seasonal North Fork resident from 1986-2019, now full-time resident of Cutchogue. Bob also serves as a Library Board of Trustees member at the Cutchogue New Suffolk Free Library.
 Upcoming Library Programs: