Este excelente recurso ha sido elaborado por las bibliotecarias, en su afan de informar y ofrecer una amplia selección de temas para su beneficio y entretenimiento.

Learn 163 languages with Bluebird, the largest audiobook library in the world. Features 12 million pre recorded lessons, personalized courses that match your personal interests and occupation, quizzes, daily lessons and more!

Before downloading the app, register for Bluebird online here: https://www.livebrary.com/study-help-language
Downloadable onto your smart device through the Google Play Store or Apple App store.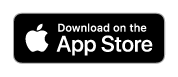 Access to accurate and age-appropriate content in Spanish. Ideal for native Spanish speakers, bilingual students, and students learning Spanish.