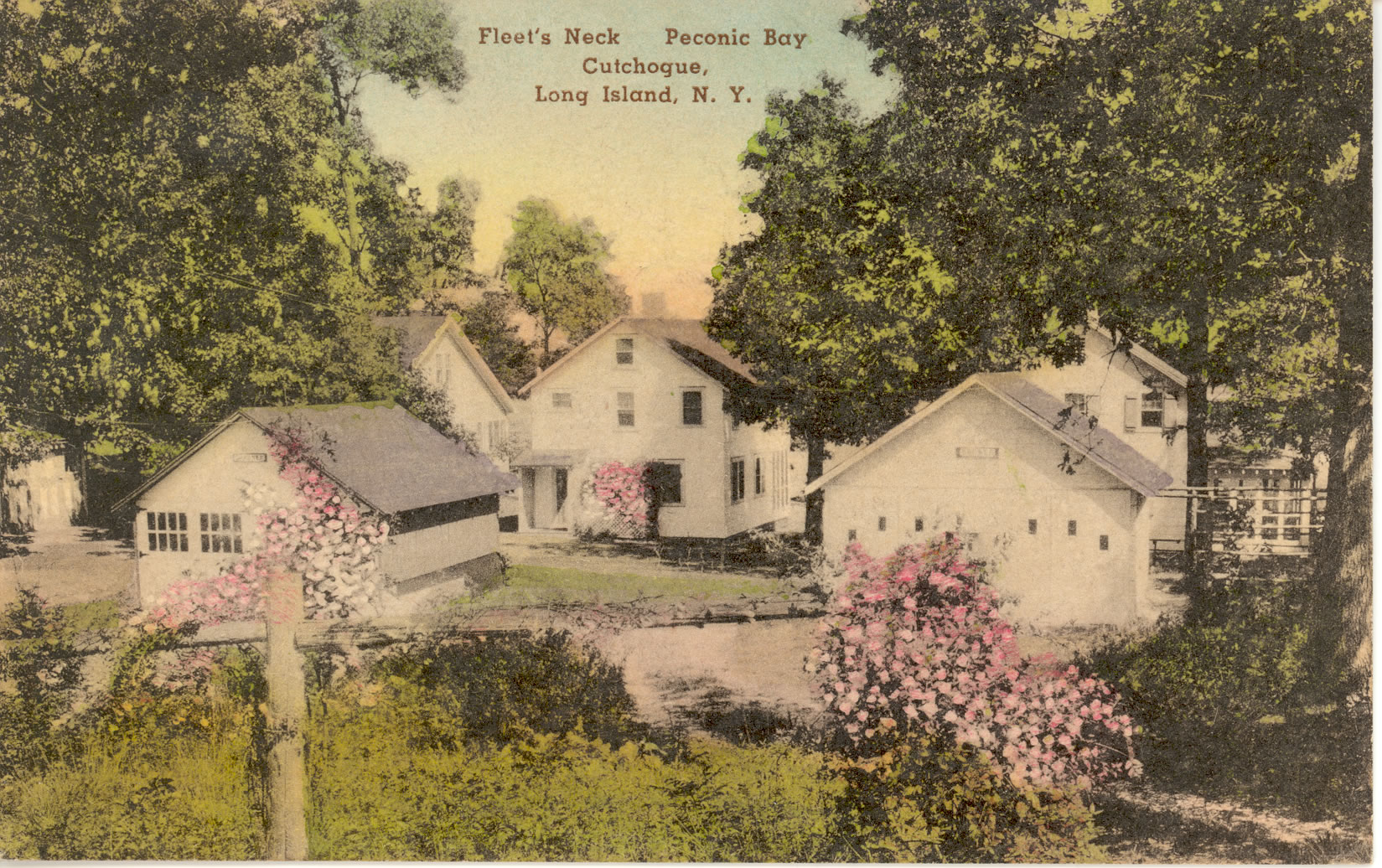 Established 1935 - Disbanded 2015
The Minnepaug Club was a private club established to offer an informal opportunity for women in Southold Town to speak in an educational and informative way and served to satisfy the inquisitive homemaker wishing to be better versed on a wide variety of subjects. Minute Books provide a brief insight into the social life and customs of its members. Members were part of various committees. The committees provided a framework for the operation of the Club and programs of entertainment and interest.
The first meeting of the Young Women's Club was held on March 5th, 1935 at the home of Mrs. Edmund Lupton. The first report was that of the Name Committee whereby the name Minnepaug Club (Indian word for Duck Pond) was selected. Along with the Minute Books and Membership Books is a photograph of the members at the Seagyan Club, on Indian Neck Lane in Peconic on August 7, 2008 and a folder that belonged to Katherine (Tommy) Mayne with an essay dated October 26, 1995 about Mabel Lupton.
The Cutchogue New Suffolk Free Library maintains the archive for the Minnepaug Club dating from 1935 to 2013.