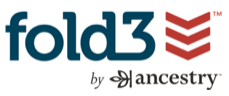 Access to US military records including stories, photos, and personal documents.

Combines digital, searchable images of U.S. federal census records with the digitized version of the popular UMI® Genealogy and Local History book collection.

Search records from around the world including birth, marriage, death, military, census, and parish records.

Ancestry.com offers a network of genealogical and historical record websites, develops and markets genealogical software, and offers a wide array of genealogical related services.
Our Ancestry.com account is available for in-library use only.