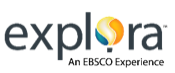 Search for articles, essays and primary source materials for teens and adults.

Gale Virtual Reference Library is a database of encyclopedias and specialized reference sources for multidisciplinary research.

The Gale Directory Library hosts a variety of directories. Use it to search, sort and export a variety of information such as financial information for companies, membership figures for associations, education- related financial aid and scholarships, and much more.

Covers today's hottest social issues, from capital punishment to immigration, to violent video games. This cross-curricular research tool supports science, social studies, current events, and language arts classes. Its informed, differing views present each side of an issue and help students develop information literacy, critical thinking skills, and the confidence to draw their own valid conclusions.

Discover encyclopedia articles, full-text journal and magazine articles, primary sources, multimedia, and other unique resources and tools for college-level learners, researchers, and faculty.